Boutique
CONTACT :
marceladebuenosaires@gmail.com
by phone / whatsapp: +46 735 827978
--------------------------------------------------------
ART & ILLUSTRATIONS
All tango related and non tango related Paintings and Illustrations are on sale.
Paintings have different sizes (starting from 35 X 50 cm. until 70 cm X 1 m.) and different techniques.
Find all available art works at the Art web site, and in Instagram.
Book your portrait or personalized art work
Book Marcela for an art exhibition / Illustrated Seminar in your Milonga, Tango event, Tango venue. The presentation may combine paintings and illustration with seminar about Tango dance history, Tango dance styles, History and traditions from Buenos Aires, The origin of Tango dance and its evolution through its creators, among others.
NEW!!!! TANGO CALENDAR 2024 coming soon
Calendar with a fine dance picture per month and page, plus a cover. 13 unique images of tango dance couples!!!!. Printed in high quallity paper and high resolution, in A4 page (29 cm. high x 21 cm. wide) full color. Available in english or spanish.
Cost: 40 euros (plus post delivery cost) For further info, contact Marcela.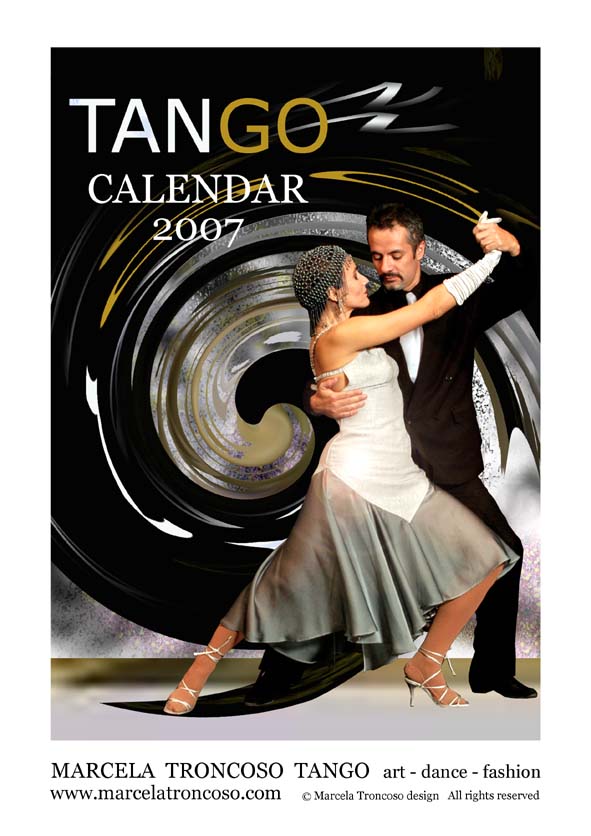 TANGO FASHION
Obs: Temporary just stock for sale. No special design available! (update August 2020)
Your own tango dress, designed specially, exactly in your size and your style. Marcela designs exclusive models and make them by herself, considering your preferences, style, body, interests, etc.
Special prices buying more than one dress! Special conditions for groups or ballets!
Present a Tango Fashion show in your milonga, tango place, event!
TANGO CDs
We have an extensive collection of tango CDs. on sale. Prices between 100 and 150 Swedish kronor ( + delivery cost)
Tipica Tangarte CD: Lo que vendra
Edited in 2007 by Monophon Sweden. Includes the best of Tangarte, recorded in studio with guest bandoneon player. Among other songs: Decarisimo, Mala junta, Yunta de oro, Lo que vendra
Price: 150 kr + delivery costs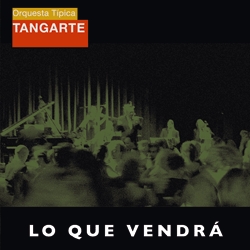 ARTE- ILUSTRACIONES
Todas las obras de Marcela estan en venta.
Las pinturas e ilustraciones tienen diferentes formatos (desde 35 X 50 cm. hasta 70 cm X 1 m.) y están realizadas con diferentes técnicas.
Las obras de arte disponibles se hallan en el sitio web de arte y en Instagram
Solicita tu retrato / obra de arte personalizada
Exposiciones de arte/ Seminarios ilustrados: Organiza una exposición con las obras de Marcela en tu milonga, lugar de tango u evento. La exposición se puede combinar con un seminario teórico, practico o teórico- practico, acerca de Historia del Tango danza, Estilos de Tango danza, Historia y tradiciones de Buenos Aires, El origen del Tango danza y su evolución desde sus creadores , entre otros.
NOVEDAD!!!! CALENDARIO DE TANGO 2021
Calendario con selectas fotografías de tango, una por mes y pagina, ademas de la cubierta. 13 fotografías únicas de parejas de baile! Impreso en alta resolución y excelente calidad de papel , en formato A4 ( 29 cm. de alto por 21 cm. de ancho) a todo color. Disponible en español e ingles. Costo: 40 euros ( mas gastos de envio postal) Por mas información contactar a Marcela
MODA TANGO
(Obs! Temporalmente solo venta de stock. No diseños personalizados)
Tu propio vestido de tango, diseñado especialmente , exactamente a tu medida y en tu estilo. Marcela diseña vestidos exclusivos y los confecciona ella misma, considerando tus preferencias, estilo, cuerpo, intereses especiales, etc. Precios especiales comprando mas de un vestido! Condiciones especiales para grupos o ballets!
Presenta un desfile de Moda tango con los diseños de Marcela en tu milonga, lugar de tango, evento, etc.
TANGO CDs
Disponemos de una amplia variedad de CDs de tango en venta.Los precios varian entre 100 y 150 kr. (coronas suecas) mas gastos de envìo
Orquesta Tangarte CD: Lo que vendrá
Editado en 2007 por Monophon Suecia. Incluye lo mejor de Tangarte, grabado en estudio con bandoneonista invitado, Entre otros tangos:.Decarisimo, Mala junta, Yunta de oro, Lo que vendrá
Precio: 150 kr (coronas suecas) + costos de envío